About Melinda
Once she decided to eat a low-fat, plant-based diet, Melinda was faced with the same obstacles others faced when undergoing a total diet transformation. She didn't have many recipes. It's fine to fix rice-and-beans and then beans-and-rice for a few weeks, but eventually that gets tiring.
After her kids grew up and left home, she and her husband joined the restaurant crowd and went out-to-eat nearly every night. Her kitchen was basically closed.
Times changed. She was getting older and many of her friends and acquaintances were getting sick. Not just with simple ailments like colds and flu, but serious illnesses like diabetes, cancer and heart disease. That made her sit-up and take notice. She began to research ways to prevent (or even reverse) such diseases and found an abundance of scientific studies showing the beneficial effects of eating a low-fat, plant-based diet. She was so excited to know that there were valid, scientific studies showing that people could actually avert some of those illnesses, that she wanted to share that information with everyone she knew.
You can probably guess how that went.
Well, if people would not listen to her advice and change their ways, she would just gather some of the evidence she had studied and put it in a book. That way, her friends could understand the reasoning behind her actions and then they would begin to change.
Many people have actually changed and others have suggested they might be willing to try eating differently if only they knew how. Since Melinda was struggling with that same desire and reading every vegan cook book she could get her hands on, she decided that once again she could help herself while trying to help her friends. She wanted to find recipes that she actually liked and that her family would eat.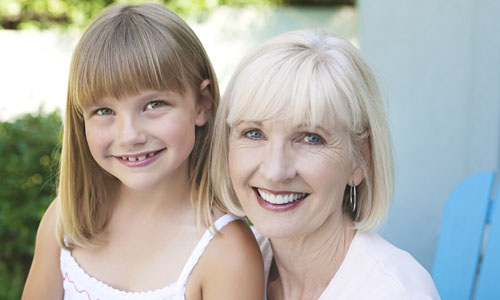 Her granddaughter, Kendall, who now claims she is a vegetarian (not a vegan) because she just likes grilled cheese sandwiches too much to give them up, was a frequent guest and they decided it would be fun to put together a cook book with recipes they both liked. That small project became much more involved over the next couple of years as Melinda (Coco) reopened her kitchen and began to cook again in earnest. She tried many recipes and when she found one she liked and her family would eat, she wrote it down and took a picture of the final dish. She kept those recipes in a notebook and began to use them over and over.
It made cooking and grocery shopping so much easier. She finally had a good selection of recipes, and each week she would thumb through her growing collection and choose the meals she wanted to cook for the following week. Then she could make her grocery list from those same recipes. Meal planning just got a whole lot easier!
Richard Bach wrote in his book, Illusions: The Adventures of a Reluctant Messiah, "You teach best what you most need to learn." And, Melinda certainly needed to learn how to get healthier and how to prepare healthy meals.
Even though her long-term goal for changing her diet was to age as gracefully as possible and to die quickly at a ripe old age without having to go through a long and painful disease process, she discovered some laudable, short-term changes. One: she lost twenty pounds during the first year (without really trying) and two: she had more energy.
Melinda has a background in individual counseling and coaching, but has decided she can help more people through virtual or group projects and through her writing. Melinda is the author of several blogs including the one associated with this web-site, the popular Beautiful-Older-Woman-Blog, the Diet and Cancer Blog, the Sassy Slim and Healthy Blog and the Healthy Is a Habit Blog. Sign up at each blog if you would like to have the blog postings sent directly to your inbox. You may be able to tell that you will not be inundated with mail even if you sign up for each one as Melinda sometimes gets busy and forgets to write her blog posts.
After you sign up, you will have to click on a link in an e-mail to confirm each one.
Melinda lives in Tyler, a beautiful city in the piney woods of East Texas, with her husband (a cosmetic dentist), their two dogs (a standard poodle and a pomeranian) and the three feral cats she cares for. Her grown children are scattered and living in the much larger cities of Austin, TX, San Francisco, CA and Sao Paulo, Brazil. Coco's granddaughters live in Austin and San Francisco.
Photo Gallery: Behind-the-Scenes
To view the photos in the gallery below, click on the first picture and then hover your mouse on the right side of the photo to click on the "Next" button to proceed.
Copyright © 2012-2016, Melinda Coker and with Splash!, LLC. All Rights Reserved.
The Sassy, Slim and Healthy™ Spa Weeks, Coco's Cooking Club™, and Vegetarian Tonight: Suppers for Six™ are all trademarks of Melinda Coker & with Splash, LLC.